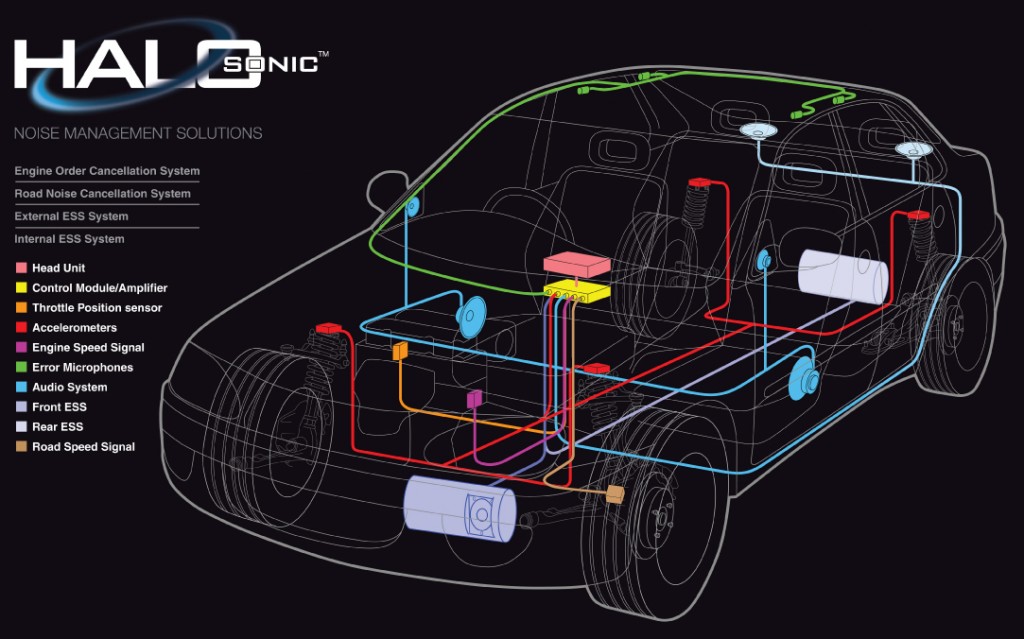 HARMAN and Lotus Engineering have worked together to create some interesting noise cancellation and generating (!) technology for automotive applications, and marketed under the brand name of HALOsonic. Lotus Engineering have been in the active noise control and sound generation game for a while. They've made electronic audio systems to give car driver the impression of a range of customised engine sounds at the push of a button. HALOsonic make audio systems to:
cancel engine noise at the cylinder firing frequency,
road noise cancelling that uses accelerometers on the suspension system as a reference signal,
noise generating system for hybrid cars to alert pedestrians,
noise generating systems for passengers to provide a customised engine sound.