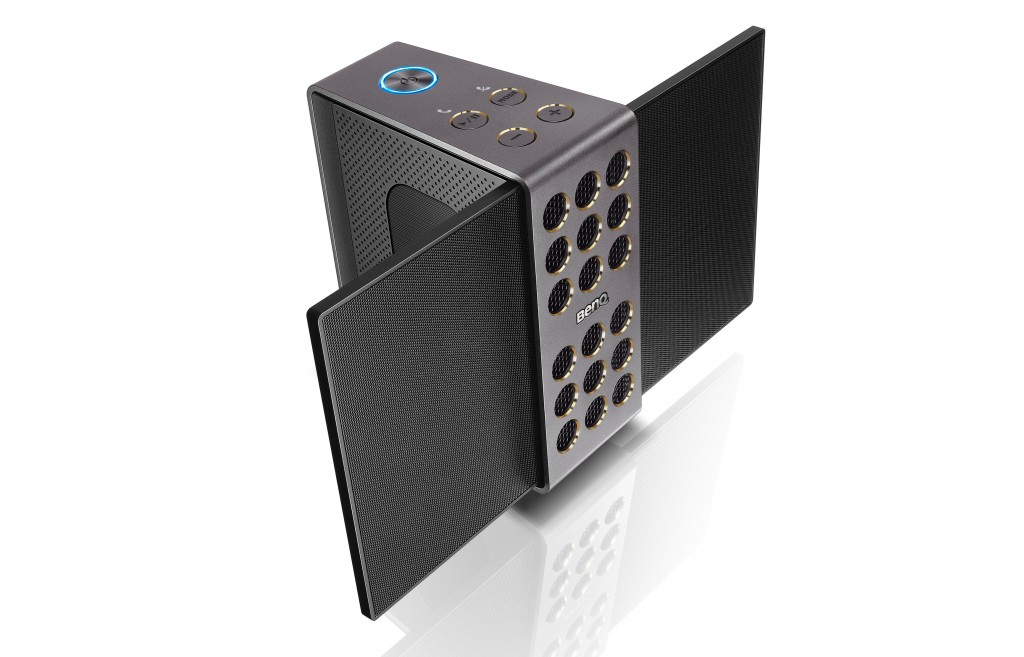 The Benq company has released a stylish portable electrostatic loudspeaker system called the treVolo. The name treVolo comes from "tre" is the sum of three Es: Electrostatic, Enjoyment and Everywhere and the Italian word "Volo", which means flight.
The electrostatic panels radiate sound forwards and backwards behind the speaker, which creates a large "sound image".
The BenQ's Trevolo electrostatic speaker has a recommended retail price of $399.
[ If you are interested in other electrostatic loudspeakers see the In2uit Filo speakers. ]